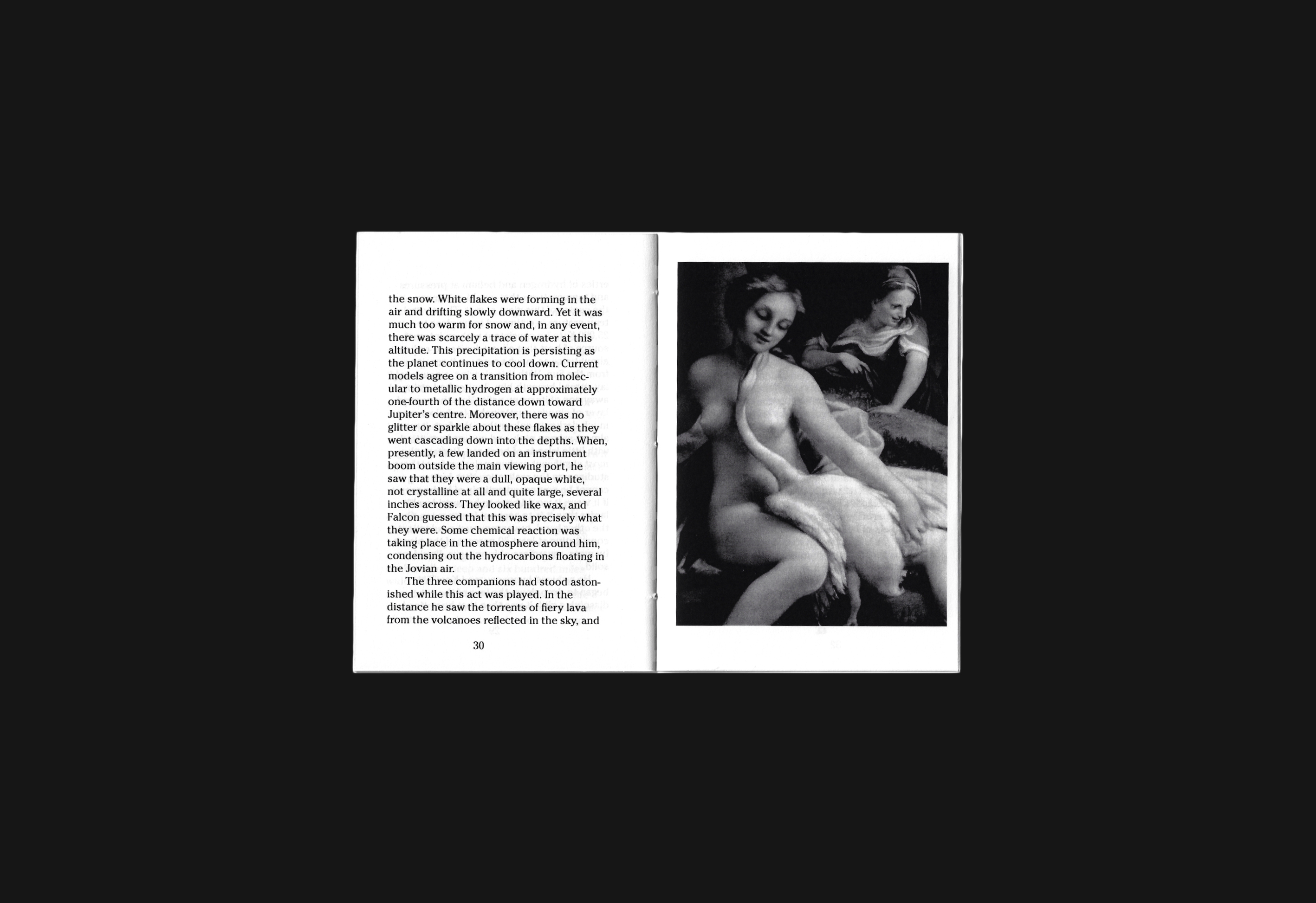 Jovian Storms—

What if Jupiter was Bipolar ?
[140x105mm, 36 pages, softcover hand sewn]



Why would we portray a planet that consists of storms with a god that stands for joviality? The mysteries that enshroud the planet are a cause for many tales throughout the entire astronomy. Venturing to the planet has brought up many speculations how it would be. Would it be jovian, or would it be chaos? Is the personification of the planet as a god justified once we observe its state up close?

Jovian Storms is a small booklet that combines two 2Oth century science-fiction stories with the encyclopedic entry of the planet. This creates a weird and ambiguous storyline with facts and actions contradicting eachother. Added to this, the works of art associating the text personify the exploration that is space-exploring to an antropomorph expedition.